ERA No.1 Prodigy Division ~
Empowering you to Real Estate Success!

Jeffrey Kwok . 9680 7000

Jeffrey Kwok and his Team offer property brokerage, mortgage loan services, investment consultancy & comprehensive property services throughout Singapore.

Unlike many large estate agency groups, We are professional brokers and therefore are dedicated to your property requirements and you can be assured that your property is in professional hands.


-BUYING ENQUIRIES-
We recognize that all properties are complex and is a unique investment asset. We constantly seek the best property investment opportunities in Singapore within this emerging market. Property information is updated on a daily basis and our advisors are fully equipped with up-to-date market trends. We will assist our clients in achieving the best of value for their properties purchase by customized searches based on objectives and requirements.

Our capability arises from handling to all types of property transactions. Together with our extensive knowledge on the Real Estate Market & Procedures, we are able to assist our clients throughout the entire legal framework, financial assessments, loan arrangements, property trend analysis, negotiations, coordinations, Lease Management and other Real Estate related consultancy.

Only with our aligned vision, dedicated professionalism, foresight and passion can your asset accumulations be realized.


-LEASING ENQUIRIES-
We pride themselves having built our local knowledge on the local Real Estate Market and the Legal Process for the benefit of our customers. We are determined to provide professional, friendly and a fair service. Landlords have entrusted us to hold and manage an expanding portfolio of over 3,000 of properties nationwide. With this massive portfolio of contacts, serving TENANTS to hunt for their dream home poses no challenge to us.

Our Leasing Department attends to even the smallest day-to-day details & maintenance and highly regards our standard of service towards their clients. Our excellent relationship with property services related companies has allowed our Landlords extreme cost saving maintainence measures and convenience marked by professional standards. With this level of expertise, you can count on us a 100% throughout your entire tenancy period.


-MARKETING ENQUIRIES-
We does not only rely on heavy advertisements in local press, we in addition, have accumulated an extensive network of high-nett worth individuals around the world. Together with this huge database of clients, we frequently send out property lists and reports to re-location companies, mortgage brokers, solicitors and other recommended companies. We are in close touch with various Human Resource Managers from the various companies.

Housing a network database of more than 5,000 active agents from Singapore?s Top Real Estate Agencies is a huge unbeatable strategy by leverage. Our highly regarded Info Tech (IT) advantage, SMS, Email marketing systems accompanied with their ?SURE-FIRE? effective marketing strategies will the best results be seen. Our works have impressed customers of more than $500 million worth of properties in Singapore.


Professional and Efficient Services!
Always There For You ?
Rare Super Penthouse Fully Renovated With Full Sea View!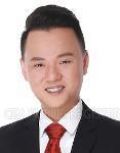 Posted on 18 September, 2019
by MR Jeffrey Kwok M J


+65 - 9680XXXX

+65 - 96807000
SGD 9,900,000 ($2,216 psf) (Negotiable)
Built Year: 2014
Furnished: No
Beautifully Renovated And Suitable For Family! 2 Stops To Punggol MRT!
SGD 505,001 ($504 psf) (Negotiable)
Built Year: 2013
Furnished: Partial
Rare 4 Bedrooms Converted To 3 Bedrooms (With 2 Ensuites)!
SGD 2,480,000 ($1,610 psf) (Negotiable)
Built Year: 2004
Furnished: No
Call Jeffrey Kwok @ 96807000 For More Info!
SGD 499,000 ($772 psf) (Negotiable)
Built Year: 2008
Furnished: No
Call Jeffrey Kwok @ 96807000 For More Info!
SGD 850,000 ($887 psf) (Negotiable)
Built Year: 1999
Furnished: No